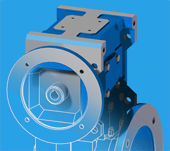 The Tetraservice.com library enables instant access to more than 30 millions CAD models, including gearboxes, linear actuators, screw jacks and electric motors.

Create now your personal account to get free access to all the available configurators.
Create account
The system
The library
Tetraservice is an innovative web application which allows your customers to select and configure any kind of product through a user friendly interface.

For each configuration session, the system generates 3D models and technical documentation, enabling users to submit a complete commercial inquiry.